Igor Varchenko
Igor's first caricature was published in a newspaper "Komsomolskaya Pravda" in 1986,
In 1988 he joined it's cartoonist club.
In 1988 - first major success at the international competition in Siauliai (Lithuania)
In 1990 - third prize in Knokke-Heist Belgium (first prize outside the Soviet Union)
Up to 2002 the author has received more than 60 prizes in different countries (Belgium, Germany, Japan, Italy, Iran, Poland, Slovakia and China. Korea, Canada, Uruguay, Turkey, etc.).
Publication of cartoons in newspapers and magazines of the USSR, Russia (after the collapse of USSR) and other countries.
After 2002, Igor lives in Cyprus permanently. He received several prizes (the total number of which is currently more than 70)
For the period up to 2010 was one of the organizers of three international competitions in Cyprus, mainly sponsored by the computer company ASBIS.
He was a jury member at international competitions in Cyprus, Russia, Germany and Iran.
Three solo exhibitions in Cyprus and about ten joint exhibitions with other authors two personal exhibitions in Russia and one in Ukraine.
During the last few years became a member of the Cypriot cartoonists community "GELA". Together with the members of the organization was a participant of three exhibitions in Cyprus.
In April 2014 he represented Cyprus caricature in St. Petersburg as part of the delegation of Limassol City Hall.
He is the author of illustration in several books published in Russia, Germany and Cyprus. As well as co-author of caricature collections in Russia, Germany and France.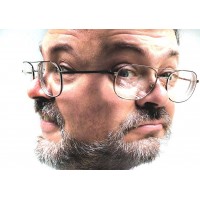 ---
Showing 1 to 4 of 4 (1 Pages)